We've become the first CPD accredited UK HR consultants' programme!
Posted on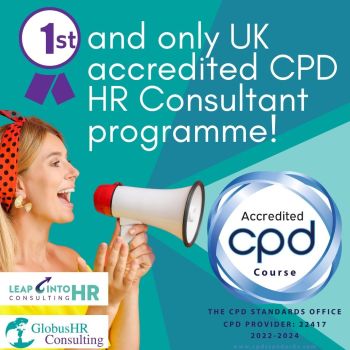 Do you know what CPD stands for?
As an HR professional, you will either be a member of the CIPD or have attended training workshops or events with them. They are the good standards mark for HR, well-being and people related industry. Being a member shows you invest in your future, keep up to date with the latest developments in your field of expertise and are focus driven to continuous learn and develop, to be the best that you can be.
We believe that our Bootcamp Plus and Bootcamp Flex fit perfectly into the above, and therefore we applied to the CPD Standards Office to be accredited.
I'm delighted to say that this week we have received official notification that our Bootcamps are now CPD accredited. This is a huge achievement for everyone involved. This truly demonstrates that we provide training you can trust.
I am also honoured to report that we are also the very first HR consulting programme in the UK to be awarded this accreditation.