How to fit in a podcast ! & our interactive podcast flier
Set aside specific time for listening to podcasts. This could be during a commute, while exercising, or before going to bed. By setting aside dedicated time, it can be easier to fit podcast listening into a busy schedule.

Use a podcast app that allows for speed listening. Some apps have a feature that allows the listener to adjust the playback speed, which can make it easier to fit more podcasts into a shorter time frame.

Listen to podcasts while doing other activities. For example, podcasts can be a good option for listening to while walking thge dog, working out at the gym , or doing other tasks that don't require the listener's full attention.

Use a hands-free option, such as a smart speaker or headphones, to listen to podcasts while on the go. This can make it easier to listen to podcasts while commuting or running errands.

Consider subscribing to podcasts and setting up automatic downloads. This way, new episodes of favorite podcasts will be automatically downloaded and ready to listen to whenever the listener has time.
The benefits of listening to podcasts include the ability to learn new things, stay up to date on current events, and be entertained. Podcasts can also be a great way to relax and unwind after a long day.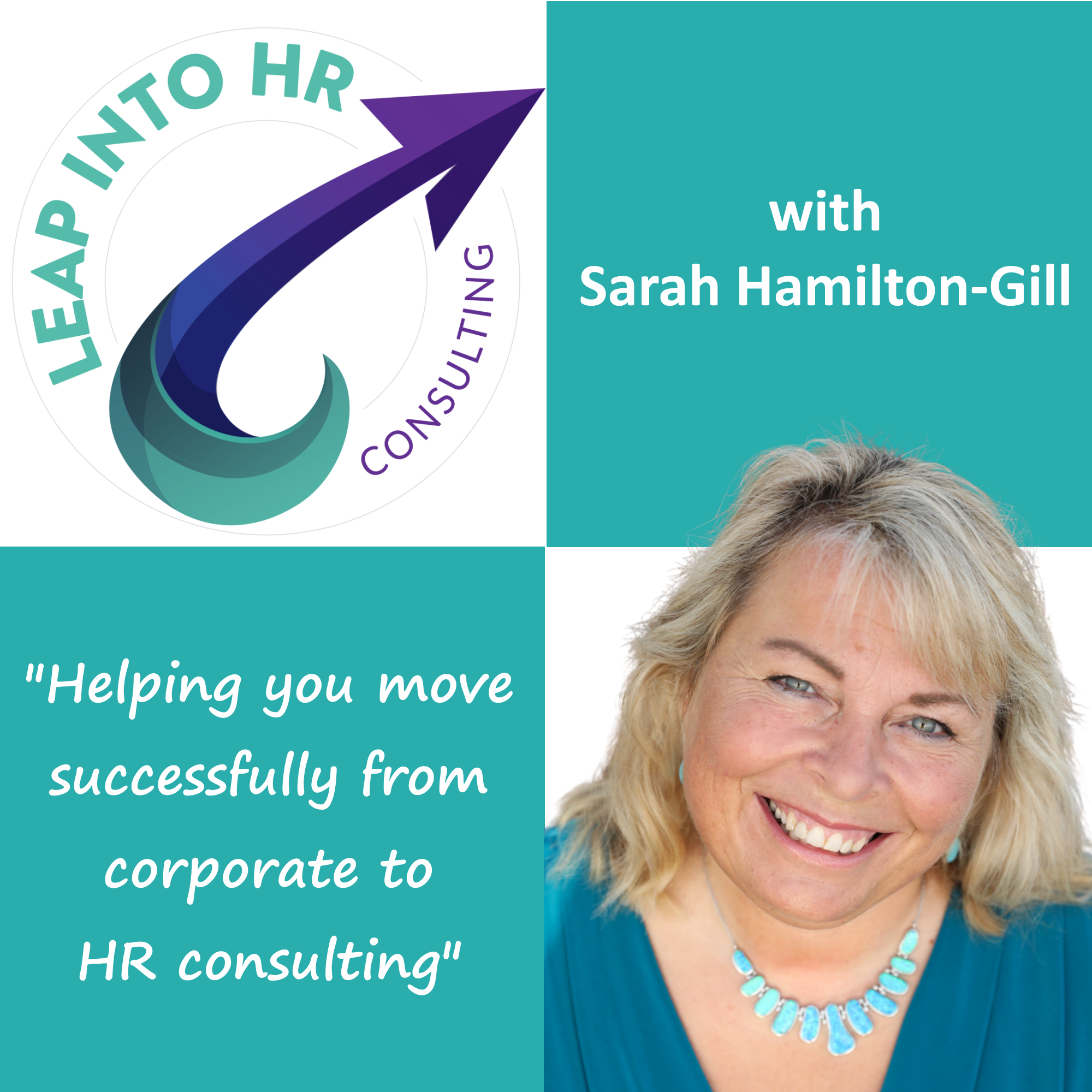 Need inspiration?
Look no further than these fabulous conversations with Sarah Hamilton-Gill FCIPD and her guests. She is an entrepreneur and an inspiration to people from many diverse backgrounds.
Our podcast is a great way to listen to our Founder and Business Coach Sarah Hamilton-Gill FCIPD talk more about the journey you can take from corporate to HR consulting and beyond.
In the first podcast learn more about Sarah and the 5Cs which are further explained in her Number One Amazon Business Consulting Book 'Leap into HR Consulting: How to Move Successfully from Corporate to Consulting'.

You can either check back here every couple of weeks to listen to the next episode, or why not sign up via
Spreaker?