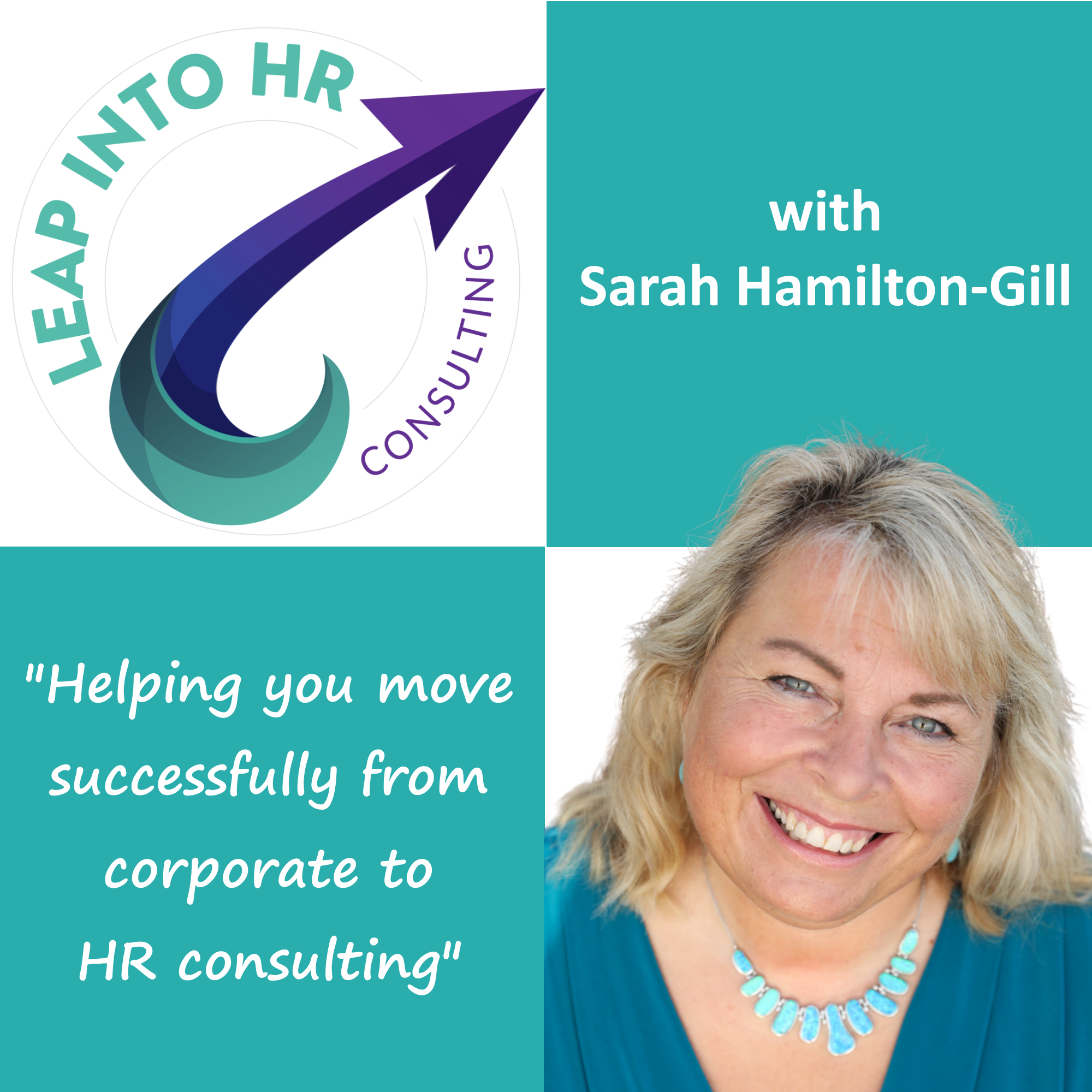 Need inspiration?
Look no further than these fabulous conversations with Sarah Hamilton-Gill FCIPD and her guests. She is an entrepreneur and an inspiration to people from many diverse backgrounds.
Our podcast is a great way to listen to our Founder and Business Coach Sarah Hamilton-Gill talk more about the journey you could take from corporate to HR consulting.
In the first podcast learn more about Sarah and the 5Cs which are further explained in her Number One Amazon Business Consulting Book 'Leap into HR Consulting: How to Move Successfully from Corporate to Consulting'.

You can either check back here every couple of weeks to listen to the next episode, or why not sign up via
Spreaker?