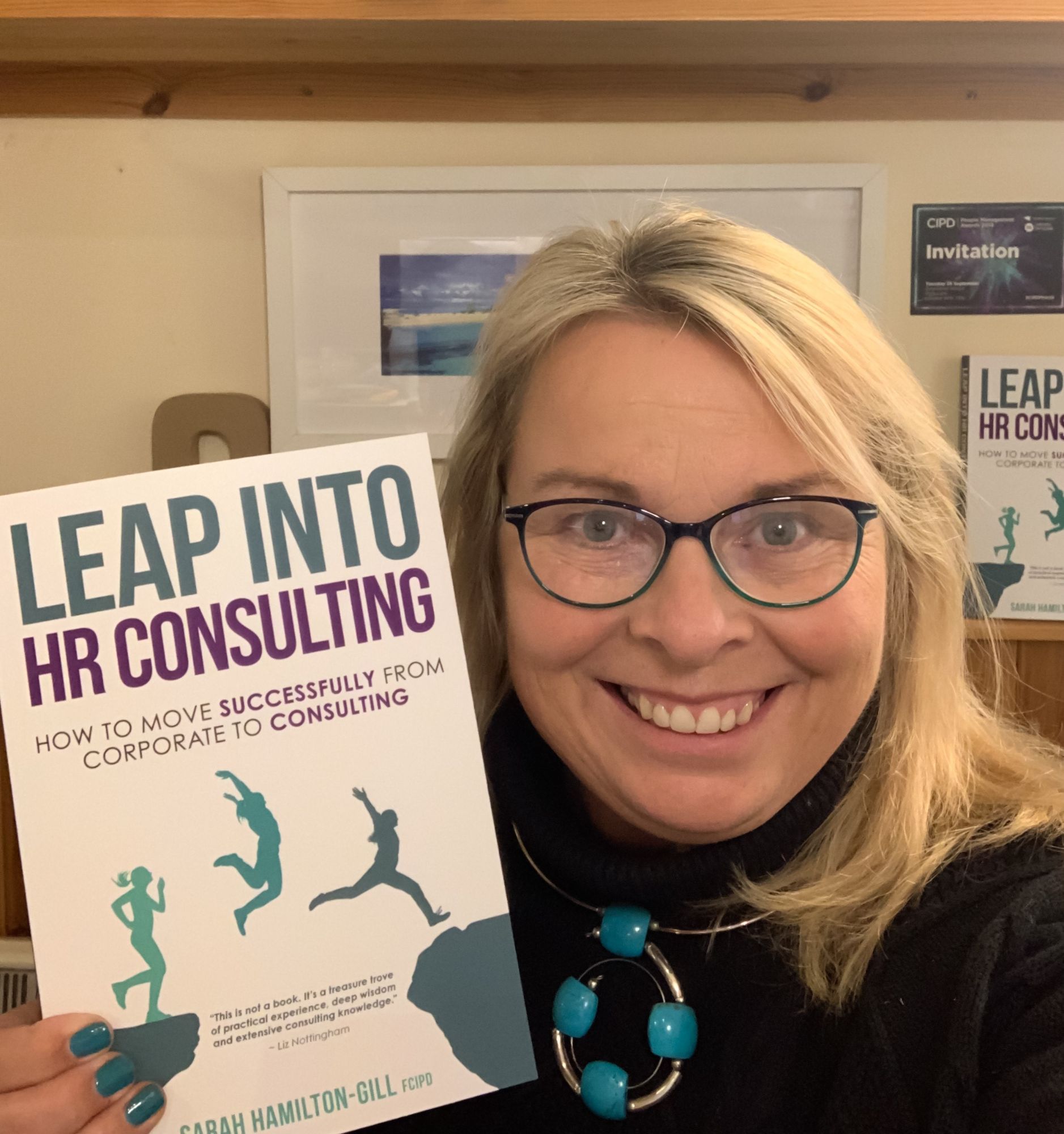 In her Number 1 Amazon best-seller, our Founder and Business Coach Sarah Hamilton-Gill FCIPD shares her practical approach to accelerating your success as you make the Leap into HR Consulting™. Sarah's revelations, secrets, tips, and moments of self-reflection will show you that you too can run a successful HR consultancy.
You'll discover:
The top reasons why consulting is the right career for you
Overcoming you inner critic and Imposter Syndrome that may be holding you back
Her "From Corporate to Consulting" Model® that will accelerate your success as a consultant
How you can create a profitable business without burnout
That you should have done it a long time ago!
With 28 years in HR Consulting, Sarah shares her success stories alongside the brutal truth of times when things didn't go to plan. From building the foundations of her business in her spare room, to a 7 figure turnover, she tells it how it is.
Sarah's book is available in three formats:
Plus:
All verisons come with additional downloadable material.
We are proud that Sarah's book was a finalist in the HR & Management category in last year's The Business Book Awards. This is a huge achievement, especially as it was also the only self-published book in the category.