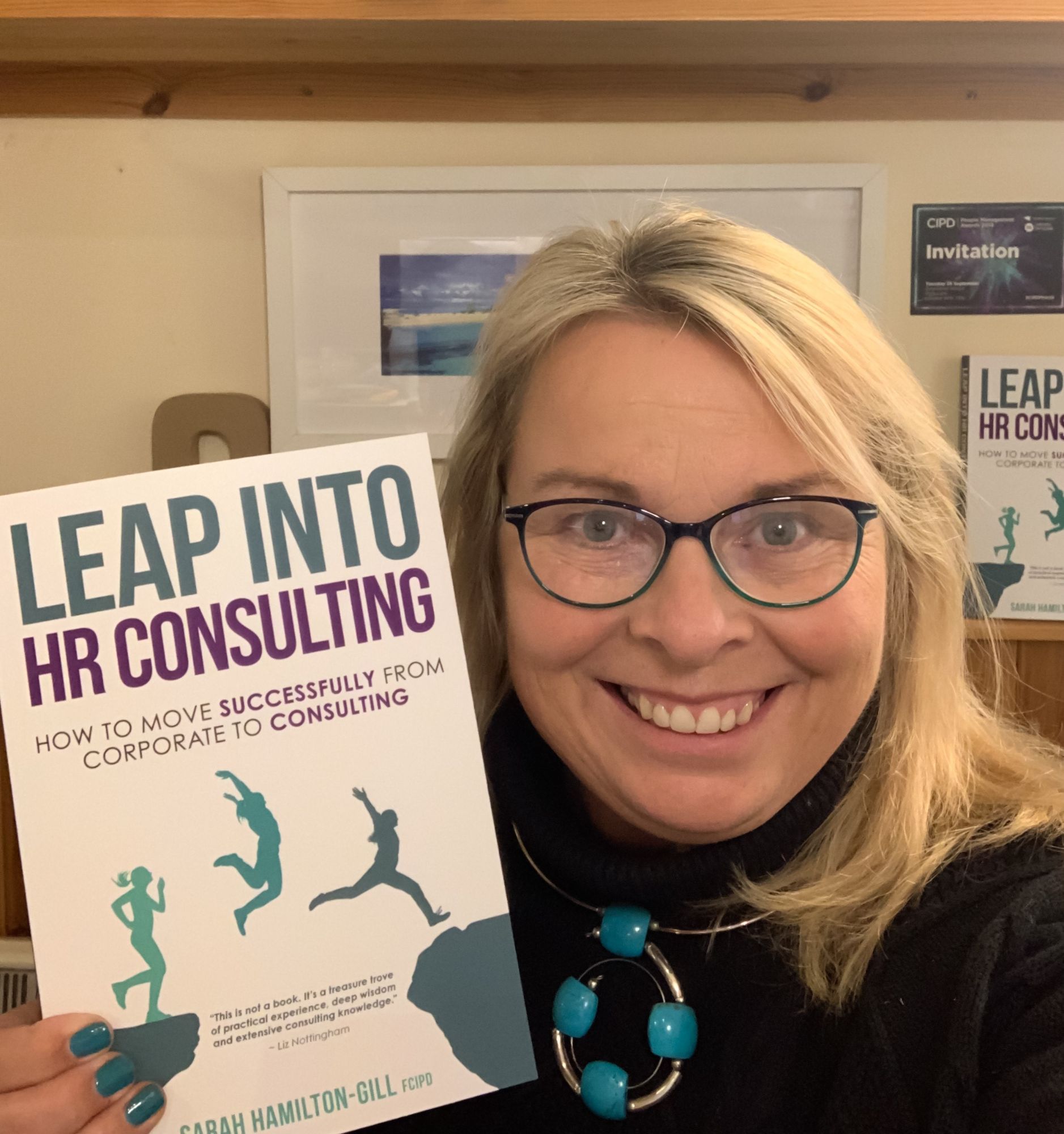 Get ready to take the leap and transform your career with "Leap into HR Consulting: How to move successfully from Corporate to HR Consulting"!
Written by seasoned HR consultant Sarah Hamilton-Gill FCIPD, this highly acclaimed book is packed with insider secrets and practical tips for building a successful HR consulting business.
With over 84 top-rated 5-star reviews and a finalist in the Business Book Awards 2021 HR category, this book is a must-read for anyone looking to make the transition from corporate to consulting.
From defining your niche and cultivating a strong network of ideal clients, to fostering strategic collaborations and applying income growth strategies, this book has everything you need to succeed in the world of HR consulting. Plus, with downloadable worksheets to help you build your business, you'll have all the tools you need to make your leap into consulting a success.
Don't miss out on this opportunity to transform your career and take control of your future!
Sarah's book is a must-read for anyone considering making the leap into consulting, or for those who are already in the consulting field and looking to grow their business.
It's packed with valuable insights and practical tips from a seasoned pro, and the accompanying worksheets make it easy to put Sarah's advice into action.
Whether you're just starting out or are looking to take your consulting business to the next level, this book has something for everyone.
So why wait?
Start your journey to success today and "Leap into HR Consulting" with Sarah Hamilton-Gill FCIPD.
Sarah's book is available in three formats:
Plus:
All verisons come with additional downloadable material.
We are proud that Sarah's book was a finalist in the HR & Management category in The Business Book Awards. This is a huge achievement, especially as it was also the only self-published book in the category.