Amazon Best Seller and Finalist in The Business Book Awards.
Available on paperback, Kindle and Audible.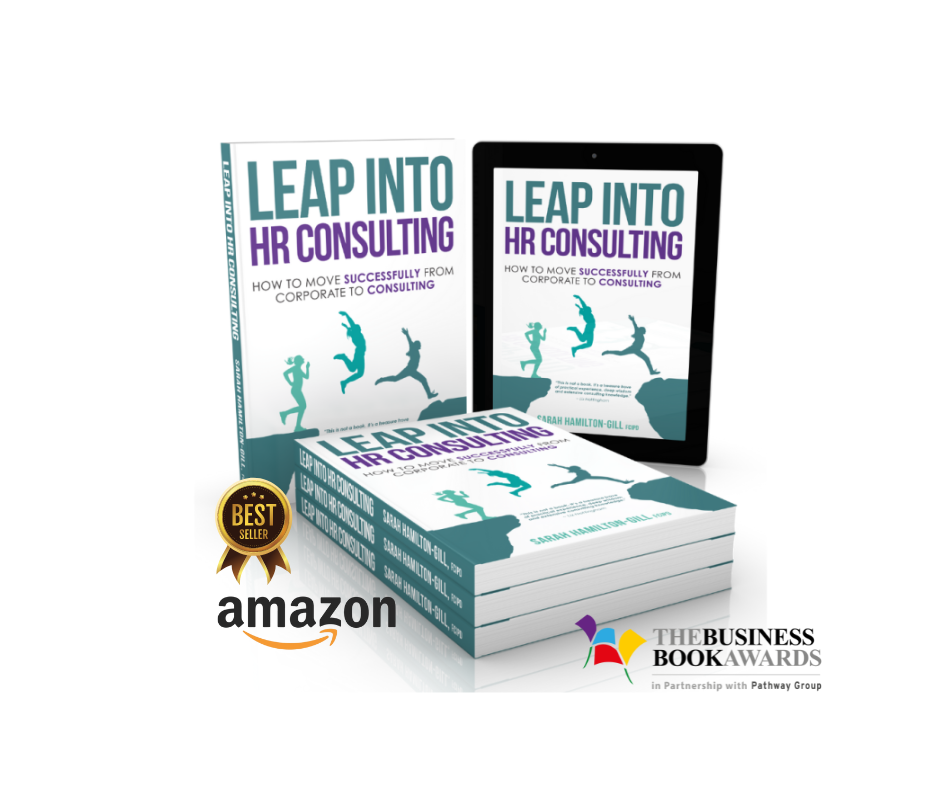 "The best book I've ever picked up! - If it wasn't for this book I wouldn't be as far on in my journey to consulting. If you're considering taking the leap I strongly recommend you make this book your first stop!"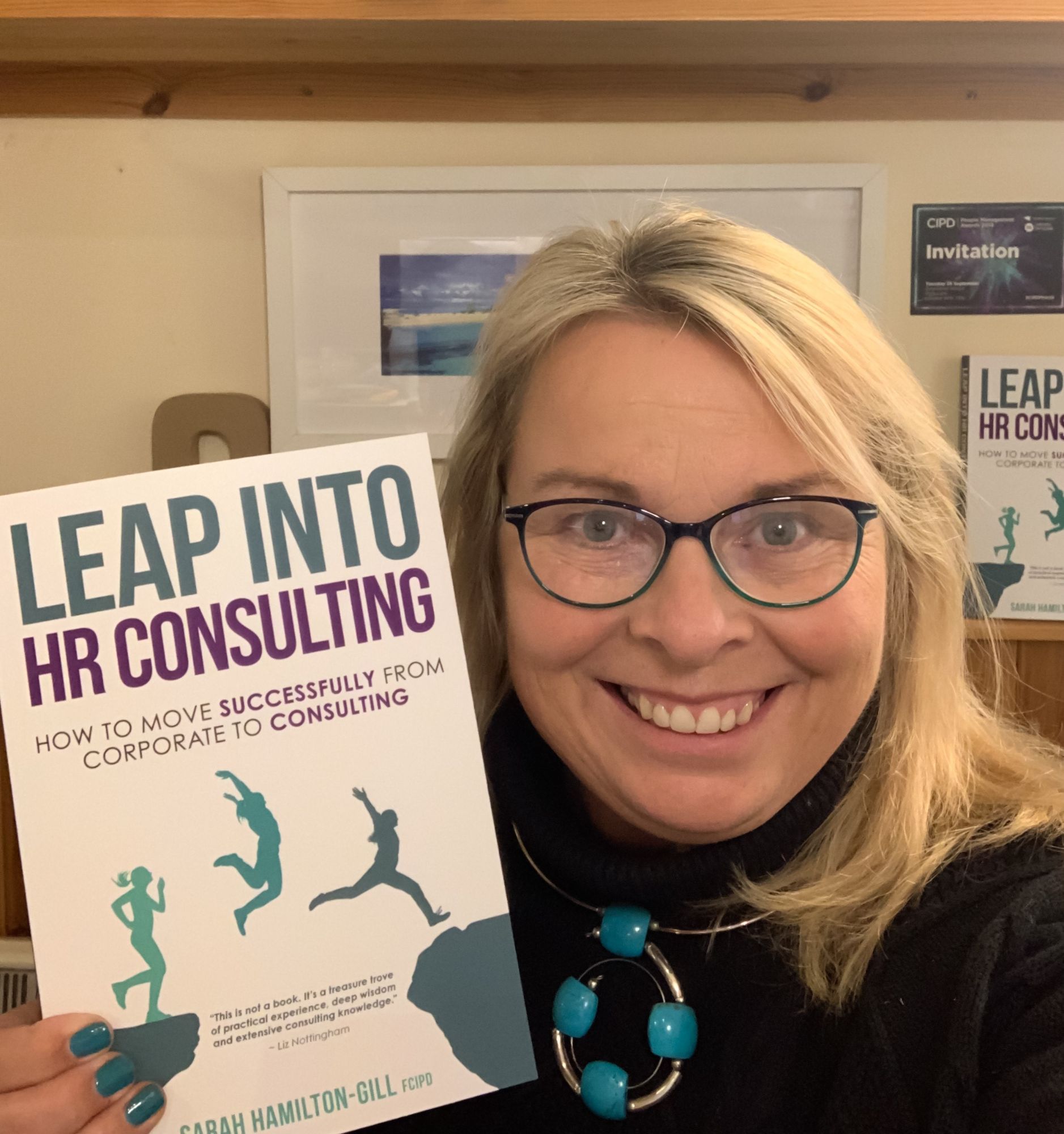 Get ready to take the leap and transform your HR career with Amazon Bestseller "Leap into HR Consulting: How to move successfully from Corporate to HR Consulting"!
Written by the UK's leading mentor for HR consultants and award winning HR consulting expert Sarah Hamilton-Gill FCIPD, this highly acclaimed book is packed with insider secrets and practical tips for building a successful HR consulting business.
With over 85 top-rated 5-star reviews, and a finalist in the Business Book Awards 2021 HR category, this book is a must-read for anyone looking to make the transition from corporate to consulting.
From defining your niche and cultivating a strong network of ideal clients, to fostering strategic collaborations and applying income growth strategies, this book has everything you need to succeed in the world of HR consulting. Plus, with downloadable worksheets to help you build your business, you'll have all the tools you need to make your leap into consulting a success.
Sarah's book is a must-read for anyone considering making the leap into consulting, or for those who are already in the consulting field and looking to grow their business. It's packed with valuable insights and practical tips from a seasoned pro, and the accompanying worksheets make it easy to put Sarah's advice into action.
Whether you're just starting out or are looking to take your consulting business to the next level, this book has something for everyone.
So why wait?
Start your journey to HR Consulting success today and "Leap into HR Consulting" with Sarah Hamilton-Gill FCIPD.
Available on paperback, Kindle and audiobook
A brilliant engaging read packed full of invaluable content.
A must read for anyone considering a career in HR Consulting. I could not put this book down and was compelled to read the next page, and then chapter, long into the night. Sarah's personality shines through in every line. Her honesty is moving, endearing, and inspiring. This book will encourage you to think differently and consider everything necessary prior to making the leap!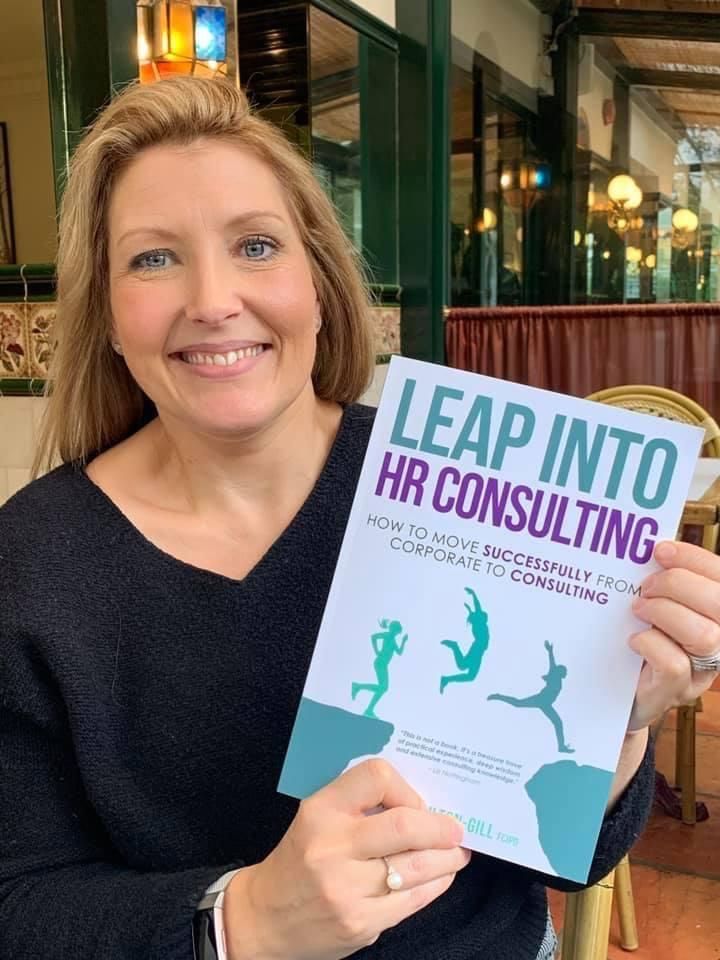 An essential and practical guide for making the leap!
I would highly recommend this book to anyone considering a move from a corporate role to a consulting one.It is clearly structured and easy to read, with excellent insight from someone who has successfully built her own HR consulting business, as well as helped many others to do the same.The content is really practical and helps you think and walk through all the steps to be successful as an independent consultant, with lots of sections for you to write in your own thoughts & plans.I have a special edition version of this book, which is my new 'bible' for planning my Reward consulting business!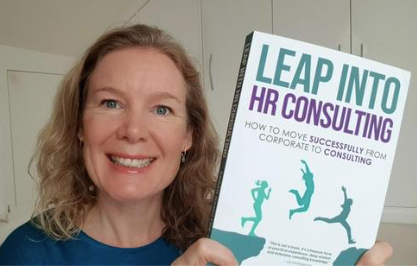 A must-have guide to moving from corporate into consulting.
This is no airy-fairy self-help book. This is nuts and bolts how to move from corporate to consultancy by someone who has been there, done it, got the tee-shirt.It will challenge you to take the leap of faith you have been putting off forever, but it won't leave you just jumping off a cliff, instead it will give you the tools you need so that you do not crash to the ground but rather reach new heights.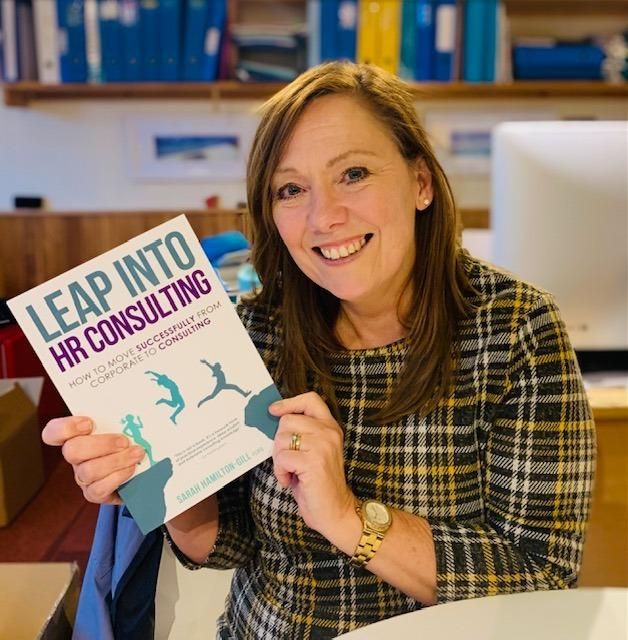 An absolute must have for anyone considering becoming an HR Consultant!
This book is a step by step guide for anyone considering dipping their toe in the water and becoming a HR Consultant.It takes you through all the things you need to think about to identify if consultancy is for you. If you decide that it is, the book will then focus your attention on how to get yourself set up in the best way and avoid some of the rabbit holes you could potentially find yourself going down. I just wish this had been about when I started my business!!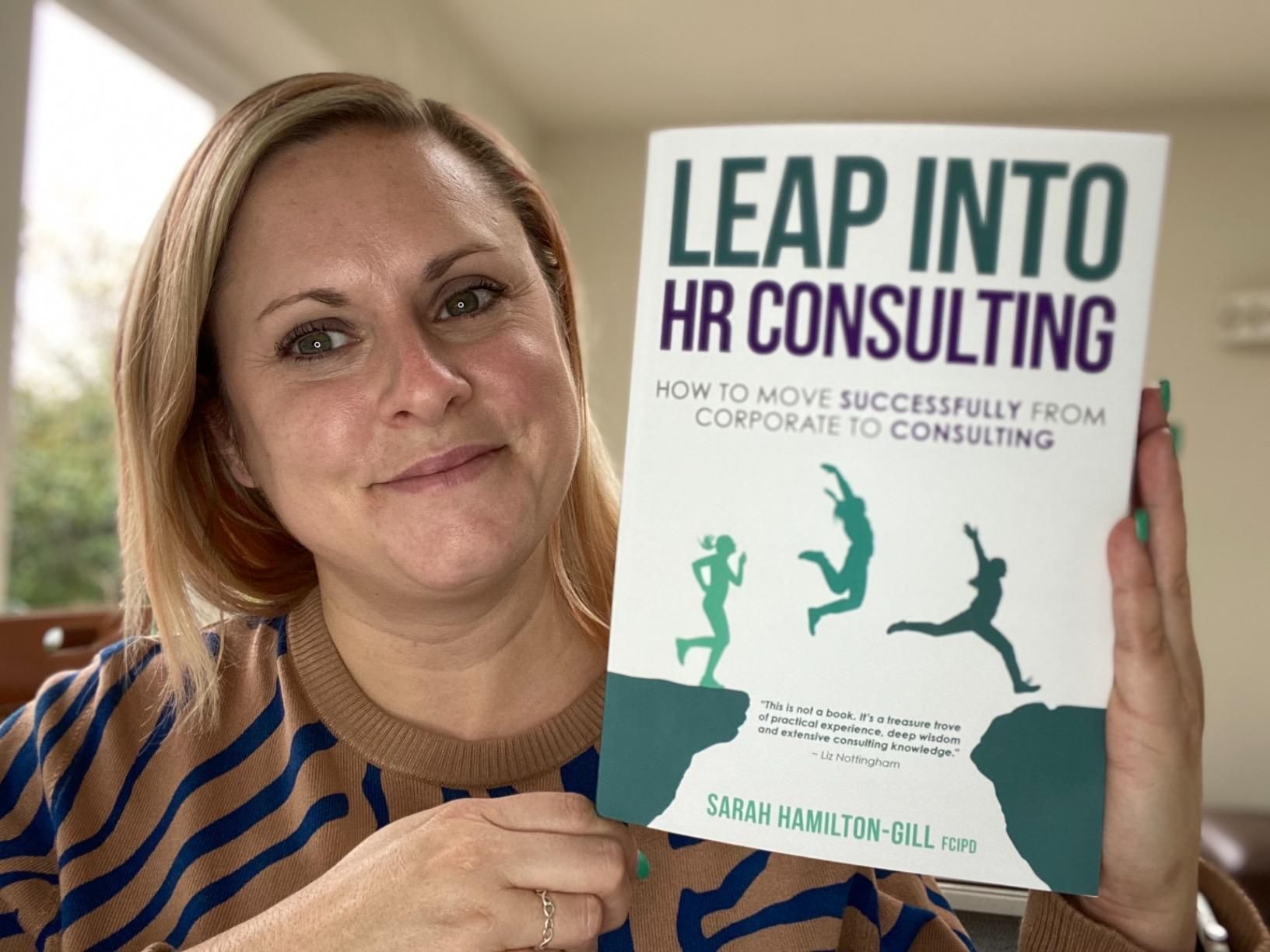 Sarah's book is available in three formats:
Paperback in black and white available at Amazon online and at all good bookshops


eBook/kindle in colour online at Amazon


Special edition full colour book direct from us


Plus:
All verisons come with additional downloadable material.