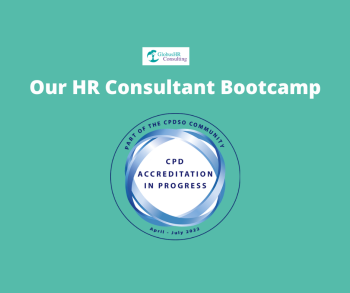 What if I were to tell you I can pinpoint the one thing that is stopping your business from reaching new heights?
Better still, what if I can tell you what you need to do to overcome it? And that by doing so you can build your business in ways you had never imagined?
You would want to know the answer, right?
Truth be told, the answer is simple.
The one thing that is holding your business back and getting in the way of its success is…you!
It is not a nice truth to hear, but the fact is that as a new business owner you are responsible for making your business a success.
New businesses are only as successful as the effort that goes into them. Many new businesses fail due to the simple fact that the founder is not putting in the required effort to get it off the ground or don't understand how to do this.
Putting in the required effort means:
Showing up for you and your business every day, in every way possible.

It means forgoing the temptation of a lie-in and instead treating your new business like a full-time job*.

It means finding motivation deep within when all you want to do is procrastinate.

It means investing in yourself and learning the new skills you need to succeed.
The truth is, there is always a way forward. There is always a way to make sure your business succeeds. You just must want it enough.
For this reason, I'm fairly selective about who I accept onto my coaching programme. I need you to put the effort in, and in return I will always do the same for you.
My 6 week fast-track bootcamp is not just another 'pay and attend' course. Before you join, I always like to have a chat with you first.
Once we know we are a good fit - you're in - and in just 6 weeks we'll have your business up, running and well on the way to success. We will show you how to do this so you don't waste time trying to figure it out for yourself.
So, if you want to run a successful HR Consulting Business, what are you waiting for?
Book a 15 minute call with me and we'll discuss your needs and whether the Bootcamp will work for you.
*Sidenote: it won't always be this way. Once you are a successful business owner, you will find plenty of time for holidays, lie-ins and spending time with friends and family. But the hard work must come first.