Graduate Bootcamper Julia Crawford Embraces new Challenges
Posted on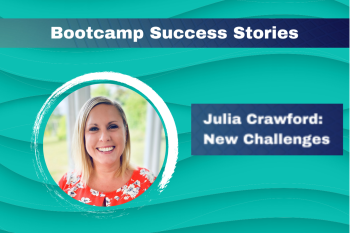 Julia is a Graduate from my Leap into HR Consulting Bootcamp. She has worked in a number of industries but for the last 14 years she has worked in the public sector. As well as being an HR consultant, she currently still works part time as head of HR for an HR shared service.

I asked Julia ....
Why did you decide to move into consulting?
I have been within the same sector for a long time as it has been a fantastic opportunity to grow my career whilst being flexible enough to manage family life as well.