Leap into HR Consultancy Book a Finalist in Book Awards 2021
Posted on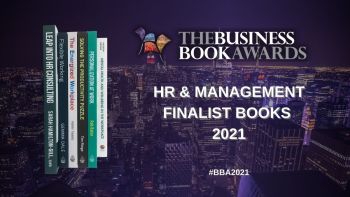 Little did I know when I started writing my Leap into HR Consulting book just how well received it would be. I always knew there was a gap in the market for it, and it was something that I had wanted to do for a long time.

Just six months after publishing it independently there has been much accolade for it, including it taking the Number One spot in the Amazon business consulting books section.
I was so thrilled to learn that the book was a finalist in The Business Book Awards 2021 in the Most Inspirational HR and Business Book category. There are 12 different categories in the Awards, varying from Personal Wellbeing to Business Self Development.

My book is up against just six others in the category and it's such a huge achievement to have been announced as a finalist.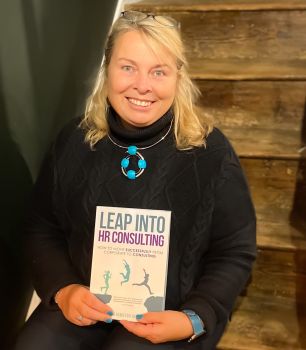 I'm so proud of the book. Being able to share the knowledge and experience in Human Resources Consultancy I have gained over the past 27 years really does mean a lot. During lockdown many HR professionals decided to take the leap into HR consultancy instead of staying in the corporate landscape. There is nothing better than watching those who I have shared my expertise with go on and thrive running their own consultancies. I am thrilled that last year alone this equated to over 60 new start-up consultancies.

The transition into HR consulting is rarely straightforward without someone to guide the 'leap' which is why the book and course is designed to support HR's as they progress, setting them up from launch to running a successful consultancy.

The aim of the book is to leave those reading it well placed to maintain their income and grow their business. The training is bespoke, which is why the book features downloadable worksheets as clients progress, they have a solid structure to draw upon and look to for the next steps.

I'll be attending the Virtual Awards Ceremony online on the evening of 25th May 2021 and have my fingers crossed!