Leap into HR Consulting How to move successfully from corporate to consulting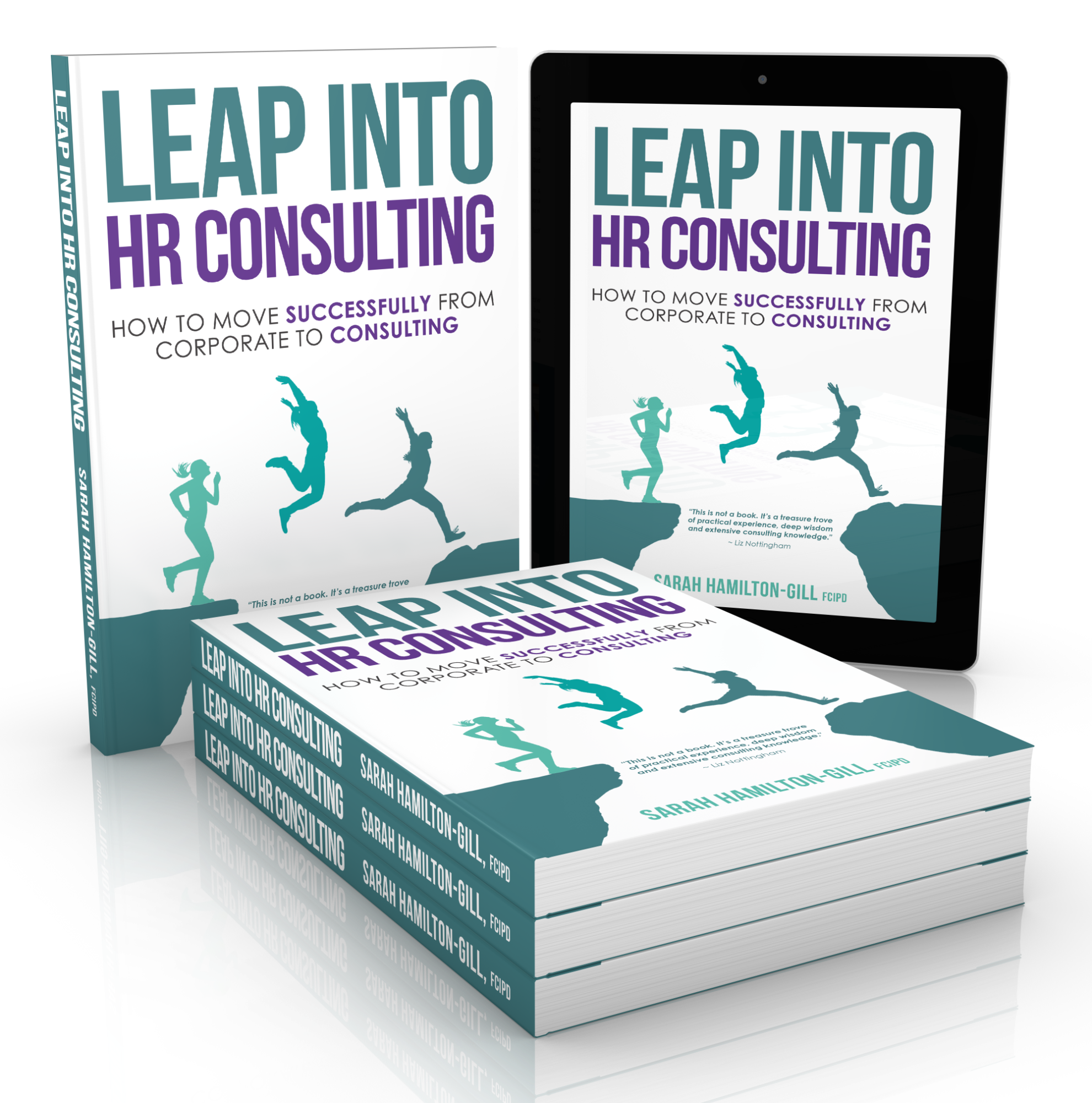 In this book, Sarah Hamilton-Gill FCIPD shares a practical approach to accelerate your success as you make the Leap into HR Consulting™. Sarah's revelations, secrets, tips, and moments of self-reflection will show you that you too can run a successful HR consultancy.
You'll discover:
The top reasons why consulting is the right career for you
My "From Corporate to Consulting" Model® that will accelerate your success as a consultant
How you can create a profitable business without burnout
How to move into consulting from your corporate world

With 26 years in HR Consulting, Sarah shares her success stories alongside the brutal truth of times when things didn't go to plan. From building the foundations of her business in her spare room, to a 7 figure turnover, she tells it how it is.
Book peer review:
"This is not a book. It's a treasure trove or practical experience, deep wisdom, and extensive consulting knowledge. Additional golden nuggets address your fears, explore your consulting style, and check out your competence. Valuable free online resources give you additional expertise. Don't leap without it!"- Liz Nottingham
November 5th publishing date
To order one of the limited special edition copies here.

Buy the paperback: Available on Amazon and Waterstones.

Paperback ( black & white) - - £19.99
eBook - full colour - £9.99
Special Edition Colour Book are available now.
Paperback - £24.99 + P & P
All versions come with downloadable additional material.