Leap into HR Consulting How to move successfully from corporate to consulting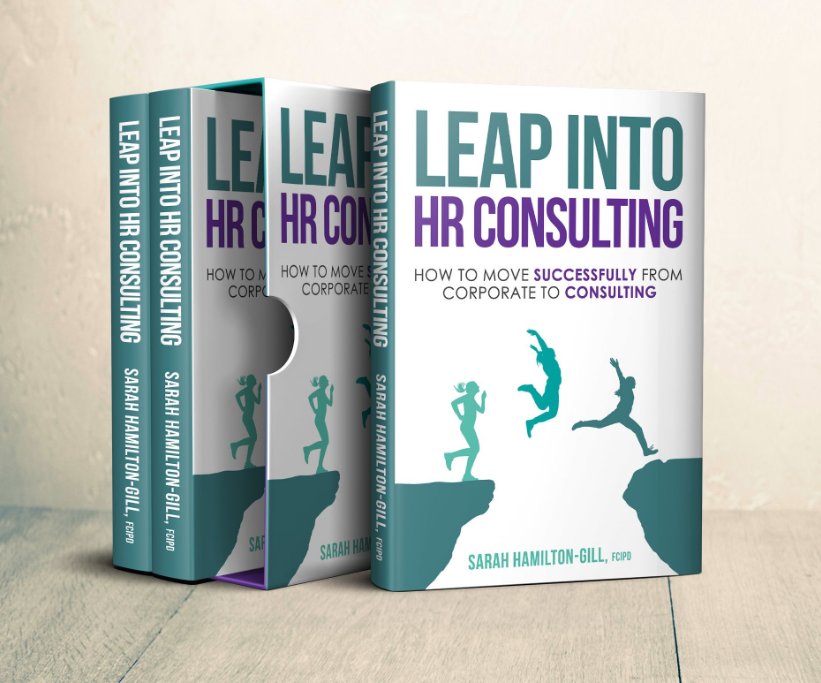 In this book, Sarah Hamilton-Gill FCIPD shares a practical approach to accelerate your success as you make the Leap into HR Consulting™.
Sarah writes from 26 years in HR Consulting, sharing her "From Corporate to Consulting Model" , success stories, alongside the brutal truth of times when things didn't go to plan.
From building the foundations of her business in her spare room, to a £1million turnover, she tells it how it is. This is not a dry book of theory - it's the real story.
Sarah's revelations, secrets, tips, and moments of self-reflection will show you that you too can run a successful HR consultancy.
This book will inspire you to Leap into Consulting™ . Register to Pre-order your copy
Buy the book - on sale soon
"Without wanting to sound too narcissistic, I'd love to create lots of mini-mes!"
- Sarah Hamilton-Gill, Founder and Lead Coach, Leap into HR Consulting
Buy the paperback:
UK - £19.99 plus postage
USA - $25.00 plus postage
Europe - €20.00 plus postage
Buy the digital eBook for £9.99.